DIY: **HID in e36 ELLIPSOIDS with help from Brent**
---
what will you need:
1. a set of euro ellipsoids.
2. an hid kit.
3. drill with a 7/8" bit.
4. dremmel tool or long nose pliers.

start by pulling the low beam back cover off.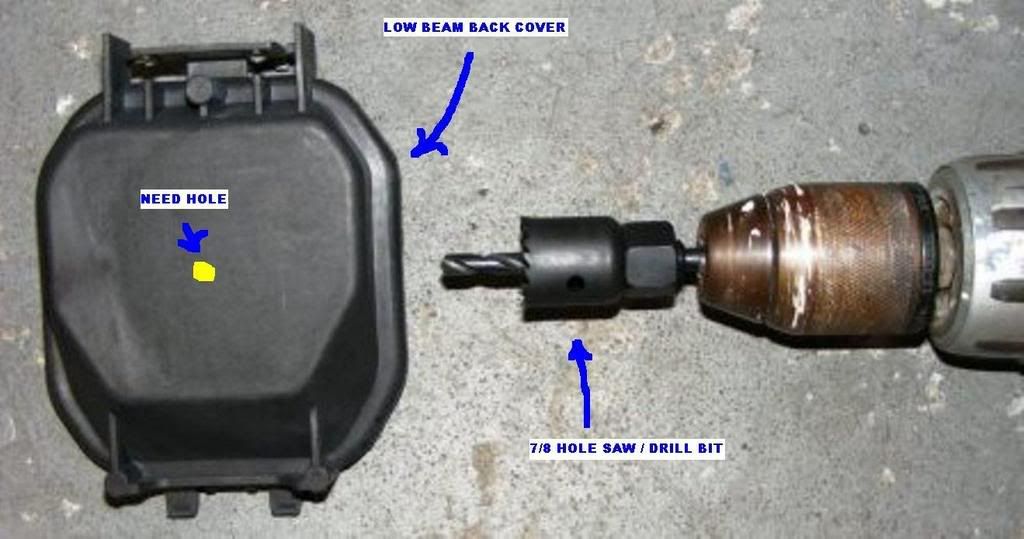 drill a 7/8" hole in the center of the cover to accommodate the wires and grommet.




this is what it should look like with the hole drilled and bulb and grommet installed.




next step is to prep the bulb housing to accept the hid bulb.
here's an overview of the bulb housing(h1):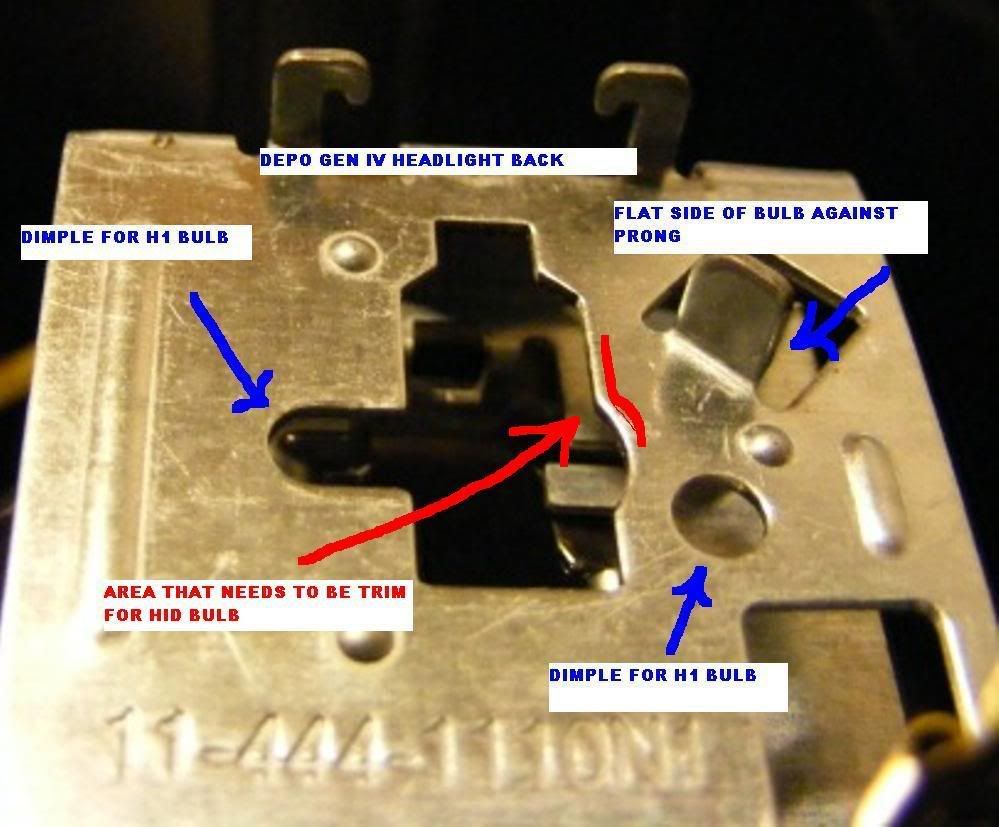 you will have to trim the extra bit of cast inside the bulb housing preventing the bulb from sliding in, you can use a dremmel tool to file or long nose pliers to snip it, i preffer the latter as it will leave no dust in your headlight.
following pics show the area that needs your attention: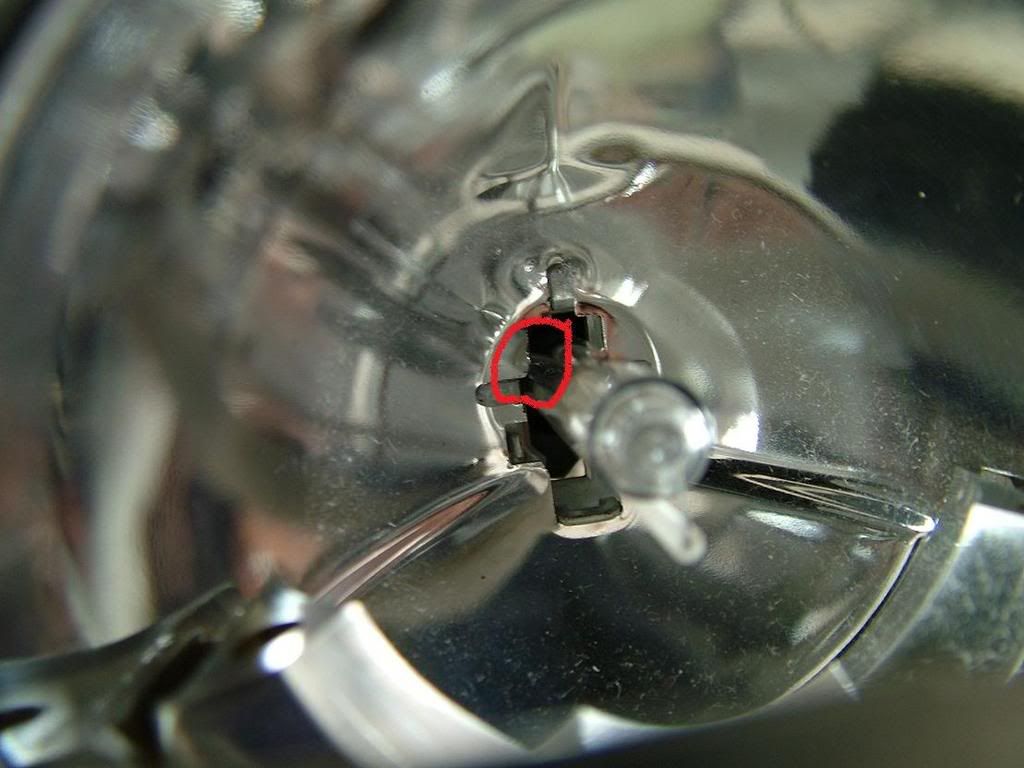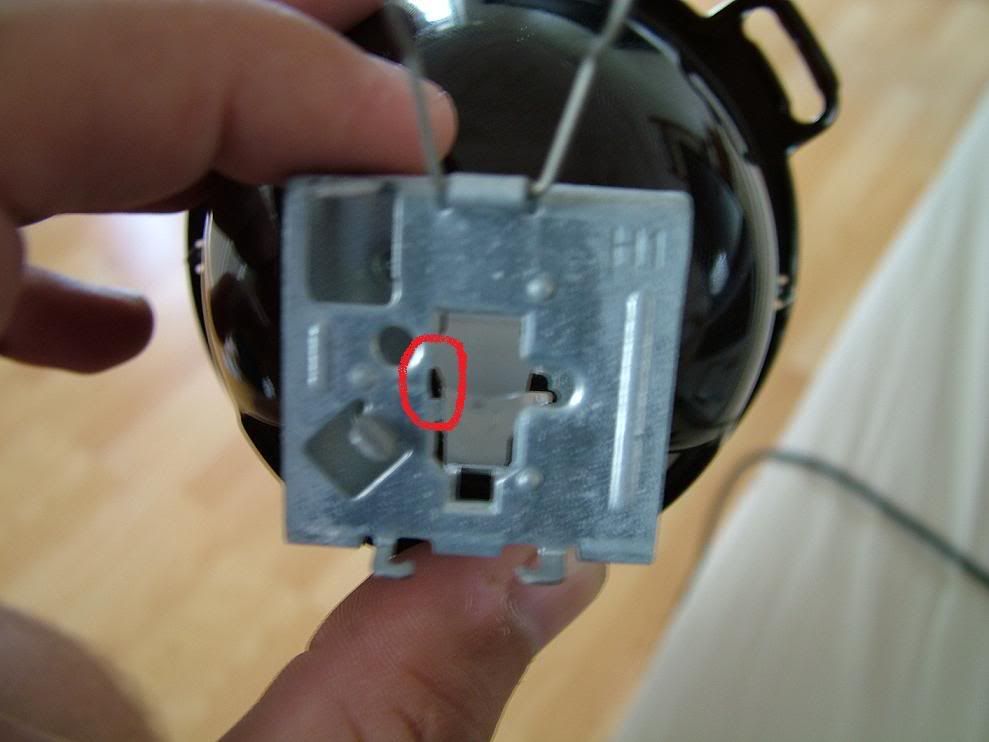 the bulb should now be ready to slide in the housing, make sure the base is flush and secured.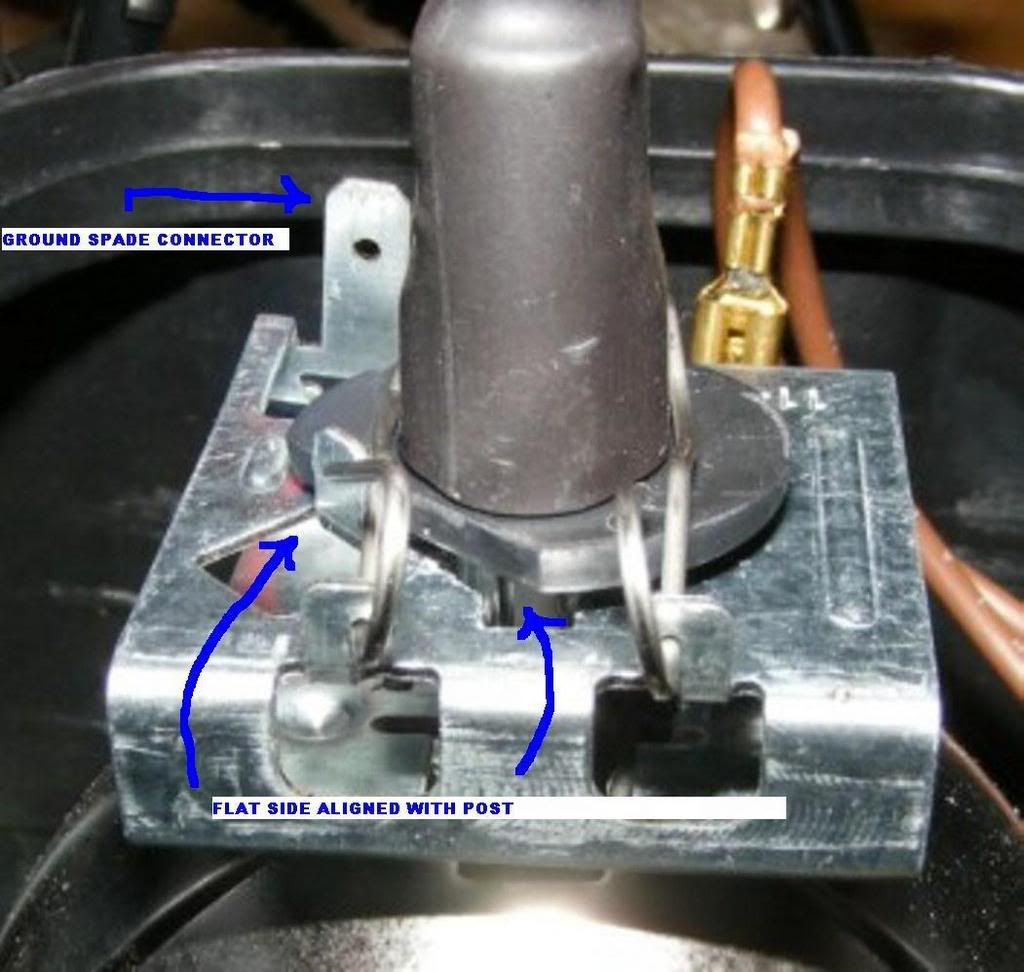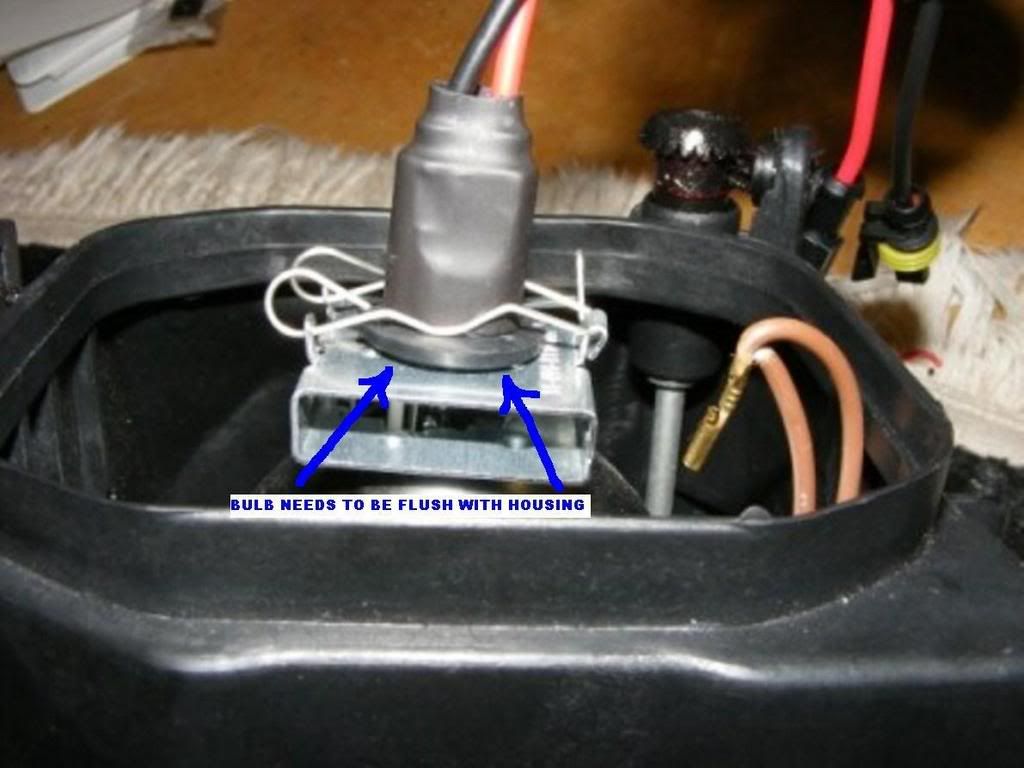 __________________

-zkw- -hella- -bosch- -depo- -prolumen- -kwd- -bbs- -predator chromium- -predator ice- -simota- -ecis-
//-install guides-
//-total lighting group buy-//-zkw group buy-// -exhaust group buy-//-ellipsoids+hid group buy-//-led tails group buy-//