hey, folks,
GRUPPE TITAN (
www.gruppetitan.org
) is having our next meet
this saturday, 2/28 at noon
.
location is the following:
Trali Irish Restaurant & Pub
10370 Moncreiffe Rd.
Suite 109
Raleigh, NC 27617
919.544.4141
http://www.traliirishpub.com
for those who do not know, this is right near the main brier creek shopping area. google map provides good directions.
also, for those interested, afterwards we will head over to the starbucks for coffee, tea, etc. to hang out for a bit longer.
all are welcome to attend this gtg. be sure to post up if you intend on attending. that will help out with seating. furthermore, if you want, pm or email me (s4returns at gmail dot com) with your contact number. i will reply back with mine.
if we need to cancel the gtg due to weather, there will be no make-up day. we will just wait until 3/7 for our next meet to caravan to the charlotte cars and coffee.
here are a couple of pics from a past meet: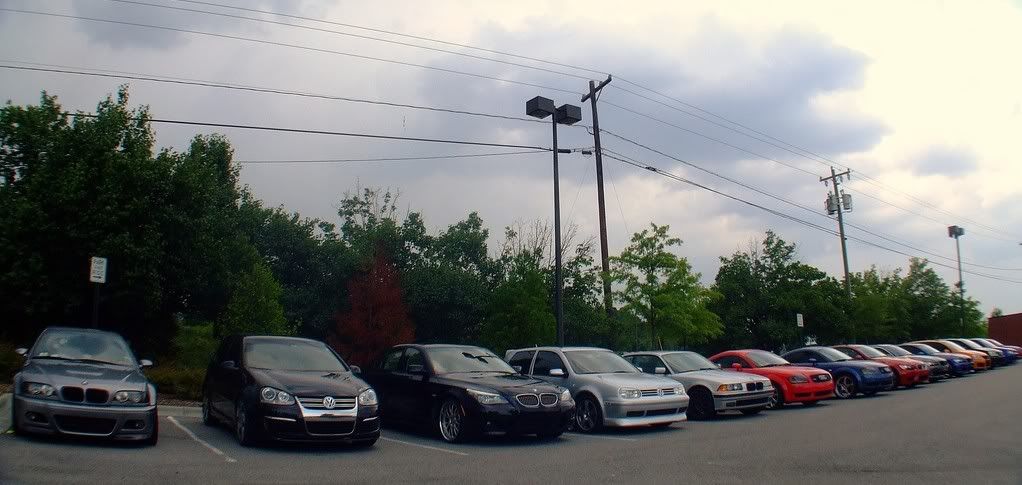 final point:
we ask that you bring any one or more of the following to the meet for us to donate to the durham rescue mission:
1. canned goods
2. clean used clothing
3. clean used silverware
4. used toys in good condition
this is
NOT
mandatory by any means but if you got stuff at home, be sure to bring it to the meet. this is in the spirit of what our group is about.
thanks and hope to see folks come out and be a part of our meet.