| | |
| --- | --- |
| HIDs in foglights question | |
Welcome to United Bimmer Community - BMW Forum .

You are currently viewing our boards as a guest which gives you limited access to view most discussions and access our other features. By joining our free community you will have access to post topics, communicate privately with other members (PM), respond to polls, upload content and access many other special features. Registration is fast, simple and absolutely free so please, join our community today!

If you have any problems with the registration process or your account login, please contact contact us.
Lighting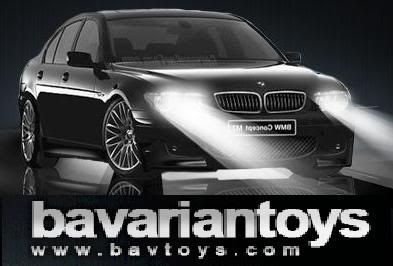 Sponsored by:

BavToys.com


Discussion of headlights, fog lights, blinkers, and any other car lighting.
| | |
| --- | --- |
| | |
02-07-2007, 07:55 AM
#16

Quote:

Originally Posted by 94bmw325i

there probably would be a way of putting in those smaller fogs, and maybe making your own bracket, you could attach into the bumper. I've seen some fairly small fogs online, and at auto parts stores.

I remember seeing some smaller ones too, just can't remember where, and I am not real hopeful they will be HID-adaptable, but i'll keep looking.

Quote:

Originally Posted by beem

if youre looking to get them simply for show, then yeah theres always a way to fit them in, but if you want them to serve an actual purpose in weather, go yellow

I've heard that, never really experienced yellow fogs, I am just not too keen on how they look sitting there, after i went to the trouble of getting clears all around...

__________________

///M3Buzz

GC Coilovers

M50 Manifold

Unorthodox Racing Underdrive Pulleys,UUC Evo3 SSK,UUC TMEs,UUC System U,Fluidyne Alum. Radiator,SS Brake/Clutch Lines,

X-Brace,Halos/Projectors,Clears,Fan/ASC/CDV Delete, Stewart HD WP,Euro Rotors,VDO Console Gauges,Custom CAI,Clutch Stop

///Team Contour: kerph32, w3fl3x, MnkyBiz, Danios, zex18ro, M3Buzz, DwebMasta, 97M3, Jory320
Currently Active Users Viewing This Thread: 1

(0 members and 1 guests)
Posting Rules

You may not post new threads

You may not post replies

You may not post attachments

You may not edit your posts

---

HTML code is Off

---